qualia luxury packages
Select and book one of qualia's carefully curated luxury holiday packages, all with qualia's complimentary rate inclusions plus additional experiences hand-picked to ensure a memorable stay.
Pre-Book Dining, Tours and Activities
Pre-booking is required for dining, spa treatments, golf and other tours and activities.
Contact qualia guest services on email [email protected] or phone 07 4948 9222.
qualia Classic
Choose the classic room and breakfast package to keep the days open to adventure or relaxation. qualia Classic includes a la carte breakfast daily at Long Pavilion restaurant.
From $2,900 (2 nights, twin share)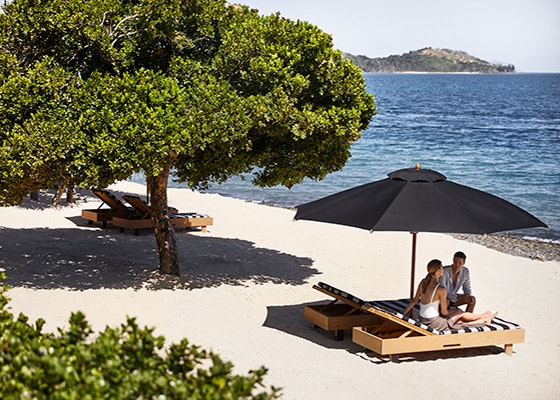 qualia Gourmet
qualia Gourmet includes a la carte breakfast daily at the Long Pavilion restaurant and dinner at the Long Pavilion or Pebble Beach restaurants.
From $3,640 (2 nights, twin share)
Luxury Heart Island Adventure
Experience the ultimate Great Barrier Reef adventure to the iconic Heart Reef. The Luxury Heart Island Adventure includes a Journey to the Heart Tour, with a 30-minute helicopter flight over Whitehaven Beach landing on Heart Island helipad; 90-minutes exploring the incredible lagoon, snorkelling and a boat ride around Heart Reef.
From $7,456 (4 nights, twin share)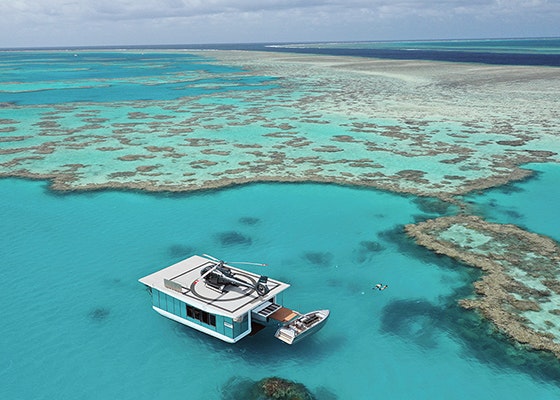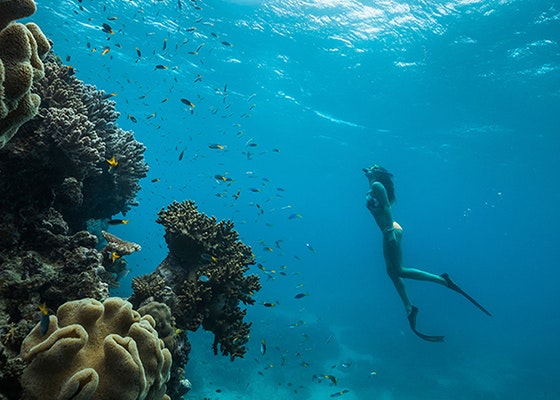 Snorkel and Explore Experience
One of life's natural luxury experiences is snorkelling on the Great Barrier Reef. Enjoy a full day on Explore's expert boat sailing to selected moorings around Bait Reef, the iconic Stepping Stones and Paradise Lagoon. Snorkelling this magical undersea world is remarkable.
From $5,835 (4 nights, twin share)
Reef Dive Experience
Experience a unique full day diving on the Great Barrier Reef sailing to the inner and outer reefs on Explore. Discover the most vibrant coral and beautiful underwater landscapes during Explore's excellent PADI dive. A memorable qualia Hamilton Island package.
From $6,042 (4 nights, twin share)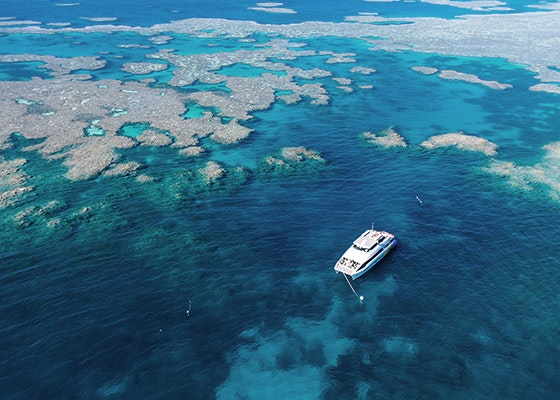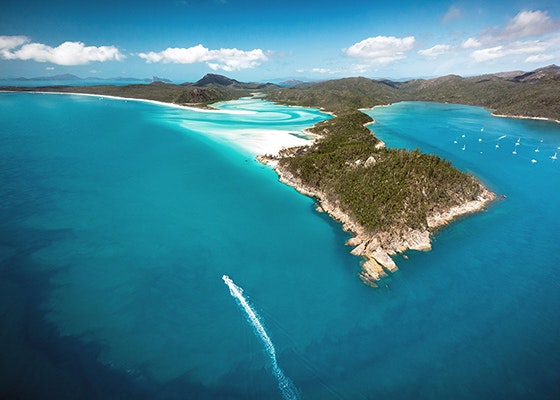 Whitehaven Beach by Helicopter
Helicopter to iconic Whitehaven Beach and have one of the most exciting lifetime experiences. The aerial views from this scenic flight over the Whitsundays are breathtaking. Relax on Whitehaven Beach with its white silica sand and swim in the crystal blue waters.
From $6,042 (4 nights, twin share)
Great Barrier Reef Discovery
Queensland luxury holiday packages at qualia are all about discovering the Great Barrier Reef. A helicopter flight will reveal the breathtaking geography of the reef and the natural splendour of the Whitsunday Islands. Spend time exploring and be amazed at the aerial views.
From $6,818 (4 nights, twin share)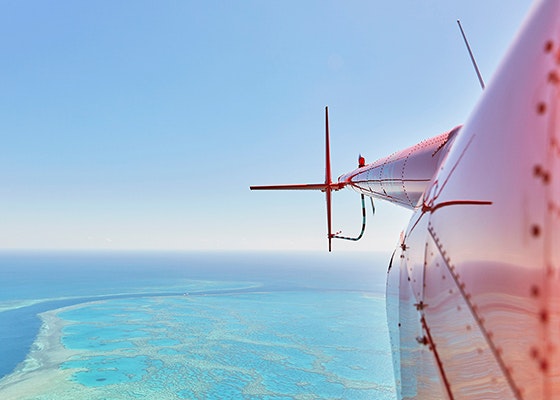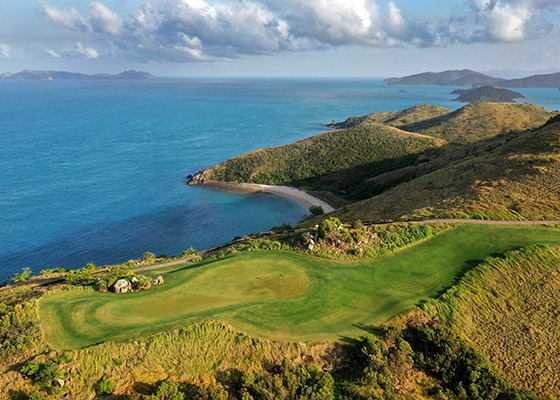 Golf Getaway
Enjoy an 18-hole round at Hamilton Island Golf Club, one of the world's most spectacular courses to play golf. Designed by five-time British Open winner Peter Thomson, this is the only championship golf course on its own island in Australia.
From $5,745 (4 nights, twin share)
Spa qualia Indulgence
Spa qualia is perfectly positioned to catch the soft ocean breezes and is an oasis of deep relaxation. Experience a spa day package with the luxury Driftaway Sensory Journey, which will rebalance the mind and body blissfully.
From $5,976 (4 nights, twin share)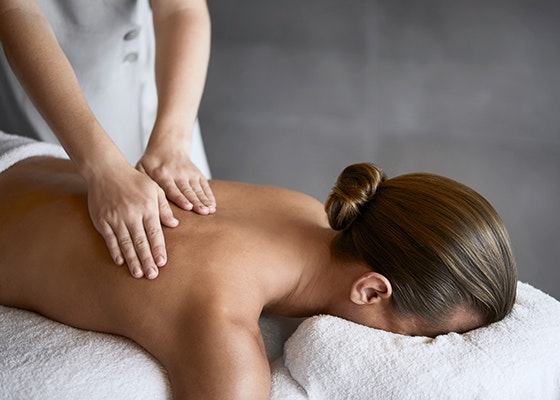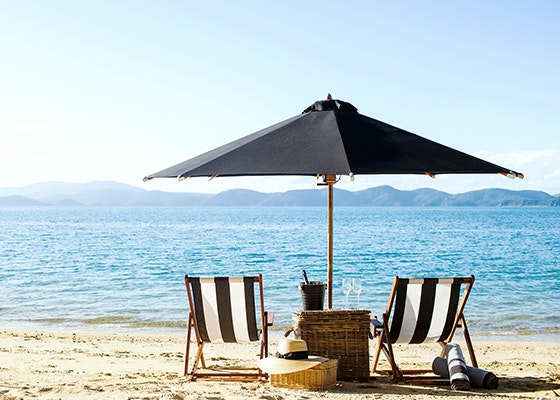 Island Interlude
Luxury romantic getaways to qualia include celebrating with a bottle of Champagne; enjoying a sunset cruise on board one of qualia's luxurious cruisers and feasting on a perfectly prepared picnic on a secluded beach.
From $5,858 (4 nights, twin share)
Signature Experience
qualia Hamilton Island packages offer a world of heightened luxury experiences. During this unique seven-night stay, which includes one complimentary night, indulge in all qualia's signature complimentary experiences, plus an intimate dinner poolside at Long Pavilion.
From $8,100 (7 nights, twin share)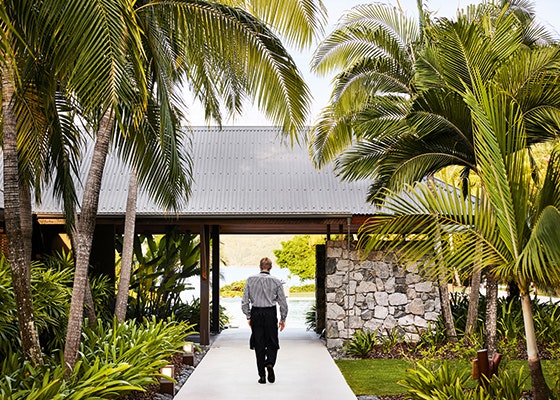 Afoot and lighthearted I take to the open road,
healthy, free, the world before me.
27° celsius